What is preventive Botox?
As you know, Botox works by relaxing the muscles. In this way, Botox injection and muscle relaxation will release wrinkled skin from the state of continuous contraction caused by muscle movement. Therefore, your wrinkles are reduced or delayed. The question is, at what age should Botox be done? The answer to this question depends on conditions such as skin, lifestyle and age. We've identified the main people concerns is when getting facial Botox in their 20s, 30s, 40s, 50s and 60s, as well as what exactly preventative Botox is and at what age you can get it.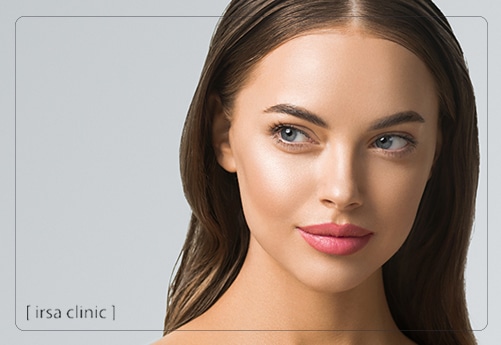 The best age for Botox injection
By using preventive Botox treatments, it is possible to prevent the formation of deep wrinkles in the first fine lines. Patients must be 18 years or older to inject Botox. However, most experts agree that, in most cases, patients who are the right age for preventive Botox treatment are those in their mid-20s and early 30s.
What is preventive Botox?
When we use Botox as preventive treatment it can prevents the formation of lines and wrinkles, unlike corrective Botox, which is used to correct existing and established lines and wrinkles.
What is the difference between preventive and regular Botox?
"Botox is a great preventative treatment that relaxes the muscles that cause wrinkles," says Tara Jackson, MD, esthetician at Skin Beauty Clinic. Most patients wait until wrinkles appear before proceeding with Botox treatment. However, Botox is used prophylactically before wrinkles appear.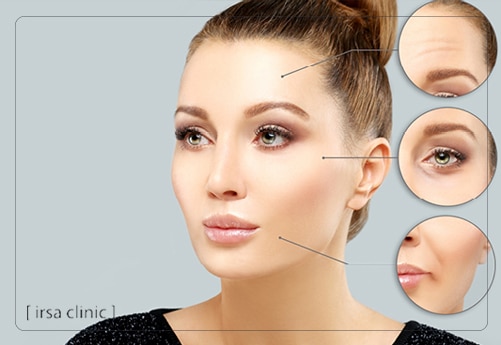 Botox injection at the age of 20
In our 20s, our skin is relatively smooth, firm, and almost wrinkle-free. As we enter the late 20s, dynamic lines appear. Dynamic lines are created from expressions such as smiling, laughing or frowning. When we stop smiling, laughing and frowning, wrinkles disappear.
The goal of Botox injections in your 20s is to prevent wrinkles in your early 30s. Botox in your 20s is best as a preventative measure to prevent fine lines and wrinkles and to stabilize the standard skin condition for our face. Many patients get Botox sooner as a preventative measure if they feel that their skin tone and facial lines are more affected when they laugh or frown. For people in their 20s, the usual areas of concern for Botox are the forehead lines.
Botox injection at the age of 30
You may have noticed a few more wrinkles that weren't there in your 20s, but they're still not very deep. The age of 30 is still the preventive age for most Botox patients.
For people in their 30s, popular injection areas are around the eyes caused by laughing or squinting (from sunlight or vision problems) and brow lines. In the late 30s and early 40s, lines and wrinkles around the lips (also known as lips lines or smokers' lines) are a cause for concern. Botox at this stage helps prevent deepening of lines and wrinkles.
Botox injection at the age of 40
At this age, our wrinkles can deepen. In our 40s, you may notice a deepening of lines around your eyes, forehead lines or drooping of the upper eyelid. You may also notice marionette lines (lines leading from the nose to the mouth) that commonly appear with lines on the neck and chin. When you get to the point where your dynamic wrinkles are visible even when your face is at rest and has no expression at all, such as laughing or frowning, it's time for Botox injection.
At this age, you will likely need Botox in combination with other treatments such as dermal fillers to hydrate and replace lost volume, skin lifting treatments such as RF and laser therapy, etc. to combat dynamic wrinkle lines.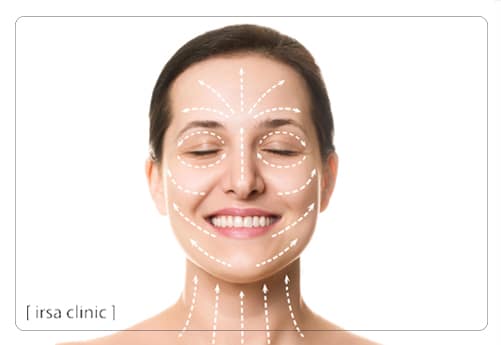 Botox injection at the age of 50
After 40 to 50 is a popular age for Botox to help keep you fresh. For women and men aged 50, the lines between the eyebrows become more defined. Especially women at this age are more prone to developing lines and wrinkles due to menopause, which makes the skin dry and more susceptible to wrinkles.
People in their 50s also want to deal with skin laxity and collagen loss. Therefore, Botox treatment is usually combined with dermal fillers to help lift and tighten areas such as the jawline to improve appearance and treat volume loss in the face and cheek area.
Botox in your 50s doesn't mean you have zero wrinkles and an unrealistic look. People in their 50s simply want to soften facial contours and keep the results natural. The goal is to look fresh while still have natural look. Common Botox focus areas include around the eyes, frown lines, and brow lift.
Other areas include treating upper lip lines and preventing permanent lines at the corners of the mouth. However, Tara Jackson believes that Botox will not be enough if lines have already formed around the mouth. You may need a combination of 3 treatments: Botox for muscle relaxation, fillers and dermal fillers for hydration and volume, and other adjuncts to stimulate new collagen production. All three help maintain a very natural looking mouth.
Botox injections in your 60s
Similar to people in 50s, you want to look fresh in your 60s, not 40 years younger. The goal is to soften the lines and maintain a natural result. A common request from clients at this age is to get rid of the tired and over-aged look.
A popular treatment for people in their 60s is the Nefertiti Lift. Botox is injected into the lower face to relax the muscles and create a non-invasive lift to the jawline and mouth. Jawline and mouth can easily remove the signs of aging. At this age you will face volume loss, leading to hollowing of the cheek and eye areas or marionette lines. That is why for this age range; We combine Botox treatment with fillers and dermal fillers. Botox counteracts muscle spasms to relax, and dermal fillers replace volume reduction and restoration, making us not look sad, tired, or angry.
Where can I have Botox injection in Iran?
Irsa beauty and hair transplant clinic in Shiraz city as a popular medical city of Iran, we are proud to be able to skillfully offer the best Botox treatments and results to our clients. Irsa beauty clinic in Shiraz hub protocol has been developed by experienced cosmetic doctors in such a way as to create natural yet effective results that will satisfy patients and give them a better feeling and return their natural beauty and youth.
With the highest level of training, and years of experience, our doctors confidently provide amazing Botox results. Irsa Skin & Beauty Clinic's Botox treatments have been rated as one of the best in Irsa's annual performance resume.
All clients can have constant following up and making contact with clients to monitor their condition, we create a safe treatment for our patients because client's satisfaction is our priority and this is one of our main reasons why many of our patients visit our clinics to complete or extend the treatment process and even other complementary treatments and also known as the best beauty and hair transplant clinic in Iran.
Read more:
The most important benefits of skin Mesotherapy
Reasons why you need Blepharoplasty
You have one more step to get your free consultation with our friendly team and doctors just with contacting us on WhatsApp 0098970626693 or email address irsaarabic@gmail.com