How to grow our hair faster?
Is there anything you can do to speed up your hair growth process? To answer this question, join us to review the following 8 tips for healthy hair and speed up its growth.
How fast does hair grow?
The hair on your head grows periodically. At any given time, about 80% of your hair is actively growing. The remaining strands are either resting or preparing to die and fall off.
If your hair is falling out excessively, see your doctor to rule out any disease or nutrient deficiency that may be causing it. But if the root of your problem is not hair loss, you'll need to be patient: Hair grows 4 to 6 inches a year.
Tips to grow your hair fast
Many believe that if you hang your head upside down for a few minutes, theoretically it will increase the blood flow in your scalp and make your hair grow, but scientists have not yet tested it.
When you want your hair to grow fast, Dr. Bergfeld recommends the following proven methods:
1. Get examined by a doctor for lack of essential minerals and vitamins
"Take care of your health issues," he says. Hormonal abnormalities, anemia and other nutrient deficiencies can affect the growth pattern.
2. Have a balanced diet
A complete and nutritious diet is very important for the overall health of the body, including the hair on the head. Avoid diets that cut out entire food groups, Dr. Bergfeld warns, and if you're following a vegetarian or vegan diet, make sure you're getting all the protein and nutrients your body needs. A doctor or nutritionist can help you create a balanced meal plan.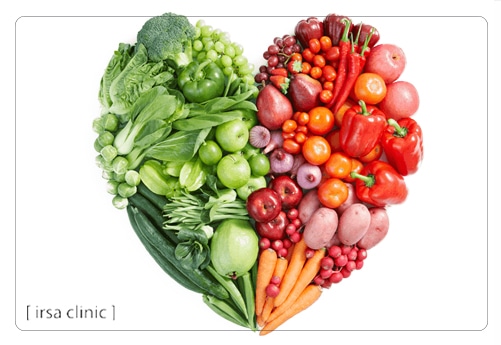 3. Take some vitamins and supplements
Strengthen your hair with nutrients that are most important for hair growth. A balanced diet can include these vitamins (and more). You can also consider dietary supplements to ensure you are getting the full menu of nutrients for hair growth.
Some of the most important vitamins are:
• B group vitamins
• Iron
• Omega 3 fatty acids
• Vitamin D
• Zinc
In addition to these long-studied vitamins, there are some newer supplements that Dr. Bergfeld says have shown good results in clinical studies. Biotin and collagen are among the most important of them
Both biotin also called vitamin B7 and collagen are often touted as ingredients to strengthen hair (nails and skin). "Biotin improves hair growth and helps with inflammation," notes Dr. Bergfeld. And it is useful for hair follicles, skin and nails.
Get your vitamin B7 from foods like eggs, fish, meat, seeds, nuts, sweet potatoes, broccoli, and cauliflower, or use vitamin B mega.
Likewise, Dr. Bergfeld says collagen supplements have recently shown strong results in clinical studies. Collagen is a protein that supports healthy skin, cartilage, bones and connective tissue, and wins all round!
4. Use hair color and chemical treatments with caution
Weak and damaged hair takes a long time to break before it reaches full length (or even medium length). Avoid bleaches and chemical treatments that damage hair.
5. Keep your hair cool
Like using chemicals, styling your hair with high heat can damage your hair. Try to avoid frequent heat on your hair and stay away from the hair straightening Irons. If you can't resist, use a heat protectant on your hair before using hair straightening iron.
6. Know your hair type
Thin, thick, curly, colored hair strands have different needs according to their type. For example, if your hair is dry, wash it less frequently and use heavier conditioners. If your hair is thin or very curly, it is easily damaged. Avoid brushing when wet and use products designed for your hair type.
7. Trim your hair on time
When you want your hair to grow longer, planning a full haircut is not a good idea. But regular plucking prevents hair from becoming brittle and causing split end.
Dr. Bergfeld says a split end hair is like a small tear in the bottom of your pantyhose. Just as this tear goes up to the top of your pantyhose, your split ends will also go up to the highest points of your hair if it is not trimed from the end of the hair.
8. Massage your scalp
Dr. Bergfeld suggests looking at the root of the problem. "If your scalp is itchy or flaky, it becomes inflamed, which stops hair growth." To keep your scalp healthy, try anti-dandruff shampoos or avoid heavily scented shampoos and conditioners that can irritate sensitive skin. "If your scalp is healthy, your hair will look its best," he says.
The role of rice water for hair growth
The effect of rice water on hair growth has not been proven in medical science, but ancient Japanese legends claim that washing your hair with rice water is the key to free hair. In fact, rice contains the antioxidant inositol, which is known as a hair rejuvenator, and for this reason, it can have significant effects on hair growth.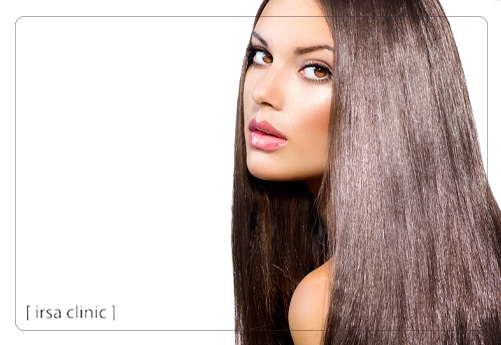 Hair products to avoid
Avoid shampoos and serums that claim to contain hair growth vitamins, Dr. Bergfeld adds. These ingredients don't penetrate the skin or hair very well, and unfortunately, there's no magic formula to turn you into Rapunzel—at least not yet, she explains.
Still have more questions about hair loss and hair growth treatments? Don`t worry Irsa dermatology and hair transplant clinic is with you to find the best treament

WhatsApp: 00989170626693

www.facebook.com/irsaclinic
Read more articles from Irsa clinic
What are the successful factors for hair transplant in Iran?