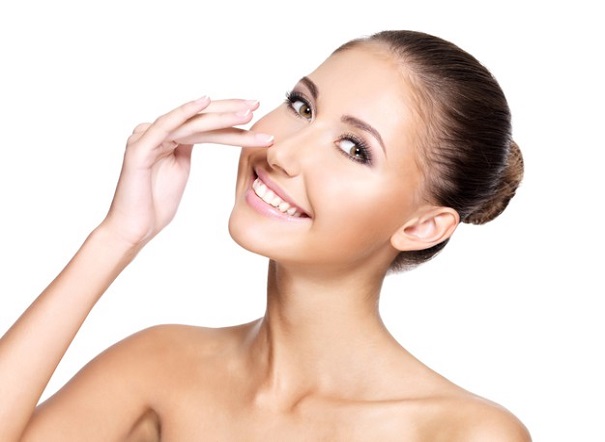 What Is Nonsurgical Rhinoplasty?
Nonsurgical Rhinoplasty or Plasma Jet Rhinoplasty is a non-invasive method that helps you achieve the desired shape of your nose and at a lower cost. It is better to know at the beginning that nasal plasma is more recommended and done for those who have fleshy noses. However, in some cases, nonsurgical rhinoplasty can be used to change the appearance and delicacy of non-fleshy noses.
Who is suitable for Nonsurgical Rhinoplasty?
People who are afraid of anesthesia and surgery.

People who are unable to have rhinoplasty due to taking anticoagulants such as warfarin and aspirin.

People who are looking for the desired results in the short time and short recovery period.

People who have had rhinoplasty before and now have no desire for reconstructive surgery and prefer to use non-surgical methods to repair the problems.

People who are looking for short recovery due to their job

Nonsurgical Rhinoplasty is an inexpensive, easy and convenient method for people who have a big, fleshy nose with thick skin.
Nonsurgical rhinoplasty is avoided for people who:
People with cancer.

People who have had metal implants in their body due to various reason.

Women who are breastfeeding or pregnant.

People under 18 years old.
Benefits of nonsurgical rhinoplasty
In general, the advantages of doing this operation is more than its disadvantages. That's why it has so many adherents around the world.
Nonsurgical Rhinoplasty benefits are followed:
Nonsurgical rhinoplasty cost is more reasonable than other surgeries

This surgery has no side effects.

High speed and accuracy.

Short recovery period

The desired result will be achieved after several operation

It has a long last effect
Does Nonsurgical rhinoplasty painful?
Although plasma is an outpatient procedure and a local anesthetic cream is used before the operation, the patient may initially feel some pain, heat, or burning, but after a short time, the skin gets used to this condition and no pain will be felt.