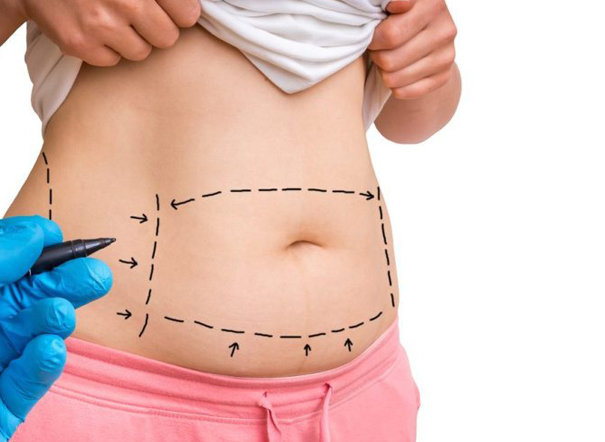 What is Liposuction?
What You Should Know about Liposuction
Liposuction, also known as body contouring, is a procedure that uses a suction technique to remove fat from specific areas of the body, such as the abdomen, back, thighs, buttocks, arms, and neck. And form these areas.
Liposuction is not an alternative to general weight loss. If you are overweight, proper diet, exercise, and other surgeries such as gastric bypass surgery will probably be more appropriate for losing weight. If you only have fat in certain areas of the body, you may be a good candidate for liposuction.
All you need to do before liposuction
Before having liposuction, you will have a consultation with your surgeon about the expected results of the liposuction. Your medical history will be reviewed. Your list of medications, vitamins, and supplements will be considered.
Your doctor will also stop taking certain medications, such as blood thinners or nonsteroidal anti-inflammatory drugs, for at least two weeks before surgery.
If liposuction is performed on small areas of the body, then surgery will be performed in the dermatology clinic. But for vast area then liposuction will be done in a hospital. It is best to ask one of your close friends or relatives to be with you for the surgery.
Before performing liposuction, the surgeon first identifies the lines on the body where the liposuction is to be performed. Images may be taken before and after liposuction for comparison.
Ask your doctor questions before surgery for more information:
Ask your doctor about postoperative pain.

Ask your doctor about anesthetics used during surgery.

Ask your doctor what medications you can take after surgery to reduce pain.
Liposuction procedures and care
Post-liposuction care is one of the factors that is very effective as a result of this treatment, by observing these cares, you can benefit from the best results after liposuction.
The most important thing after liposuction is how to sit, avoid sitting at 90 degrees.
Avoid sitting for long periods of time.

Rest in the early hours after liposuction to eliminate the feeling of drowsiness.

You can start walking from the very first days.

Use the gin prescribed by your doctor.

Make sure to choose and buy the right size of gin.

Do not remove the gin when walking, you can only remove it when you intend to take a bath.

It is better to remove the blood from your body while bathing by massaging

Take the medication prescribed by your doctor to the end

You are draining fluids for 24 hours after the operation

The more fluid is drained, the faster the bruising and swelling will go away

Relax and stay away from any stress and anxiety
Diet after liposuction
Post-liposuction diet is one of the most important points in post-liposuction care that must be observed

Avoid eating salty foods to increase your swelling

Avoid high-fat foods and foods high in fiber

Drink plenty of water and fluids

Avoid sweets

Increase your protein intake during this time

Use vegetable oils for frying