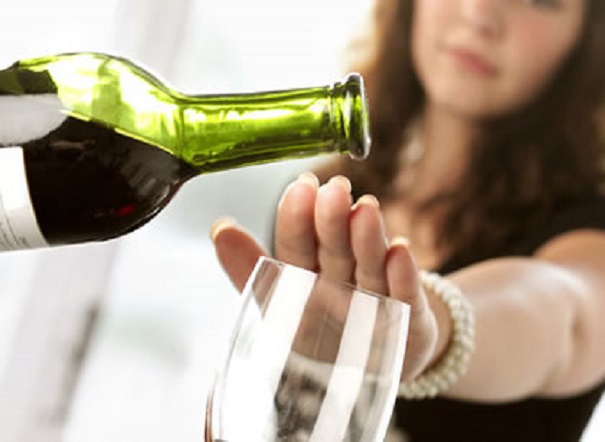 Alcohol, Skin and Hair
The effect of alcohol on the skin and hair
As you know, there are many people today who have consumed alcohol in their daily lives and this has become very common among men and women of different ages.
Contrary to many people's beliefs, drinking too much alcohol and beverages does not improve your skin or hair. It can damage your skin and hair if you do not eat it in balance.
Alcoholic beverages contain significant amounts of ethanol (informally alcohol), with side effects in low doses including stinging, anxiety reduction, and intoxication, and in high doses including intoxication, dizziness, and unconsciousness.
You are probably aware of the effects that an alcoholic beverage can have on your health, but did you know that your hair can also be affected by alcohol consumption?
Alcohol consumption potentially causes us headaches, lethargy, and a feeling of dryness and dehydration. But you may not realize that your hair will also be damaged.
Alcohol = Dehydration
As most people know, drinking alcohol dehydrates your body, and because our hair relies heavily on our body to prevent it from drying out and becoming brittle, it will not be in good condition for continuous nutrition.
The skin, as the first and largest organ, will reflect excessive dehydration. Instead of having soft and moisturized skin, you will now have cracked and wrinkled skin.
When the body loses water, the hair follicles become dry and brittle, which increases the risk of hair loss.
Also, dehydration of the hair causes it to become frizzy and tangled, which makes frizzy and tangled hair more easily broken and fused.
Water loss also leads to dandruff.
Alcohol = Reduction of zinc and folic acid in the body
Alcohol can negatively affect the body, zinc and folic acid, which is essential for strengthening your hair, reducing shine and thickness and increasing hair loss. Other effective factors in hair loss caused by drinking alcohol are reduced levels of vitamins B and C and estrogen in women.
Alcohol = Insomnia = Numbness of the body
Sleep plays an important role in our body that can absorb nutrients, so late at night with alcohol can weaken the immune system. This can cause the hair to lose volume and shine.
Alcohol = Damage to the liver and thus the skin
In most cases, skin problems indicate abnormalities in the body. In addition to being fatal, liver damage can cause many problems for you.
There are many signs of liver damage that should not be ignored, one of which is dark circles under the blood vessels or even a slight yellowing of the eyes, which can be caused by excessive alcohol consumption.
Alcohol = Hyperglycemia
Alcohol consumption causes a sudden rise in blood sugar. This rise in blood sugar has been linked to patterned baldness.
Excess alcohol = Redness of the skin surface
As alcohol causes the small blood vessels in the skin to open and more blood to flow through its surface, the first sign of excessive alcohol consumption is the constant redness of your face. This condition is called rosacea and can cause permanent damage.
Alcohol = Sleep disorders
You may fall asleep when you drink a lot of alcohol, but this sleep is not good.
Insufficient and inadequate sleep can lead to stress and stress can lead to hair loss. Under these conditions, the hair follicles do not repair and replenish as they should and continue to fall out.
Alcohol = Malnutrition
When you drink a lot of alcohol, you get empty calories with no nutritional value, which can lead to malnutrition.
A good amount is essential for healthy scalp and hair.
Not only are deficiencies in nutrients such as vitamins, minerals, proteins, fats, and carbohydrates and diets unrelated to alcohol loss, alcohol can also cause hair loss by interfering with the absorption of essential vitamins and nutrients. Hair becomes.
Drinking a lot also has diuretic properties that reduce the body's potassium and magnesium. When this happens, it becomes difficult for the body to maintain normal and healthy functions such as hair growth.
What can we do to prevent dry hair?
In addition to drinking plenty of water, eating the right foods and sleeping, avoid drinking too much alcohol alone.
And before leaving the house, use moisturizing masks on the hair to strengthen the extra hydration.
"If you are someone who has to wash your hair regularly, drink water regularly."
Note:
Alcohol is one of the elements that has a dual function on the scalp. In fact, fatty alcohols are moisturizing, but in many cases, they are drying.
Always look at the list of ingredients when using cosmetics and see if alcohol is used in their manufacture. Any element that dries human skin makes pruritus ani worse.
There is another type of alcohol known as menthol, which has cooling properties. These types of alcohols may be helpful for normal scalp and strengthen it, but they can irritate sensitive itchy scalp and make it worse.