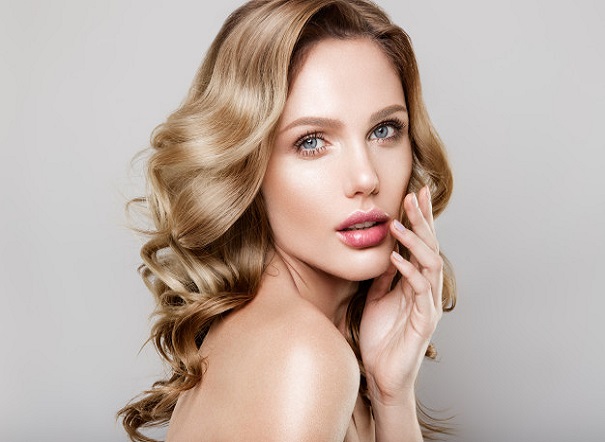 Lifestyle and Its Effects on Skin
Survey of Lifestyle and Its Effects on Skin
Did you know that sleeping, reading, eating, daily physical activities and even watching TV can have a direct effect on your skin???
British researchers say that the beauty of the face gives many people self-confidence…
They believe that the higher the intake of vitamins such as vitamin E and C in the daily diet and the lower the intake of fats and carbohydrates, the skin will be younger and healthier over time.
Nutrition and skin
Eating foods rich in antioxidants such as fruits, vegetables, and fish prevents premature skin wrinkling and keeps skin cells young and fresh for a longer time. Cereals and whole meal breads instead of cereals containing refined white flour can also have a tremendous effect on keeping the skin young. Including foods containing selenium such as salmon and oatmeal in the daily diet can partially eliminate the negative effect of sunlight on the skin and prevent dark circle around the eyes.
Studying and skin
Some people have a habit of frowning while reading or even while writing. Over time, this can cause deep wrinkles between the eyebrows and even on the forehead. Researchers say that lack of light is one of the reasons for frowning to focus more while reading, so you can prevent frowning while reading and avoid skin wrinkles by using a suitable reading lamp.
Exercise and skin
Exercise can have a positive effect on body organs, and even the skin. When exercising, blood flow increases, especially under the skin, thus, the rate of elimination of toxins from the body by sweating through the skin increases. When toxins are eliminated from the body, more oxygen and nutrients reach the skin cells, and these nutrients can help it build collagen. With the increase of collagen production, wrinkles and skin dryness are greatly reduced. For this reason, athletes usually have young and fresh skin. Remember to wash the sweat off your face immediately after exercising with lukewarm water.
Sleeping and skin
Lack of sleep and constant fatigue are the biggest enemies of the skin. In order to have fresh skin, you should have 7 to 8 hours of sleep and rest a day. Another point is about the way you sleep. If you have a habit of putting your face on the pillow while sleeping, it can cause wrinkles. So sleep on your back and put minimal pressure on your facial skin during sleep. That is, as much as possible, don't even put your hands on your face.
Pregnancy and skin
More than 90% of women complain of stretch marks after pregnancy. The easiest way to improve the stretch lines is to use moisturizing and anti-stretch creams and ointments containing vitamin A during pregnancy and shortly after delivery. Skin spots and acne are other problems of pregnant women. To solve this problem, they can wash their face twice a day with lukewarm water and use oil-free moisturizers after each wash.
Drinks and the skin
Caffeine in tea and coffee can cause frequent urination and make the skin dehydrated. For this reason, the skin of most people who have a habit of drinking too much tea and coffee are dry and wrinkled. Researchers recommend all people to reduce drinking tea or coffee to 3 to 4 cups a day and don't forget to drink 8 to 11 glasses of water a day.
Laughing and skin
Laughing is like a cure for every pain"; But this medicine is not very good for the skin. Of course, inner satisfaction and happiness can also affect the skin health, but laughing too much can causes deep wrinkles on both sides of the lips and under the eyes, so try to laugh a little more gently and don't move all your facial muscles while laughing.
Crying and skin
People who cry a lot and are always sad, have skin sagging sooner. When you cry, sad and depressed, your face looks sagged. Now, if your discomfort lasts for a long time or you cry constantly for any reason, the skin on your face will become loose and the skin around your cheeks and eyes will sag, so it is better to find out the cause of your problem and solve it by visiting a psychologist.
Smoking and skin
The skin of smokers gets dry and wrinkled sooner than others. Smoking reduces the speed of blood flow and the process of making collagen, which is why smokers usually have rough and wrinkled skin. The only way to get rid of this problem is to quit smoking as soon as possible.
Cleanliness and skin
Every day, the skin is in contact with all kinds of environmental pollution, from car smoke to cigarette smoke and polluted air. This connection is even more if you are working, so if you are not used to washing your face regularly, it is better to know that it will not be far from getting acne and blackheads. To prevent such acne or pimples, you should wash your skin twice a day with lukewarm water and mild soaps, and be sure to use sunscreen and moisturizing creams. If your skin is dry, we suggest you to use creamy soaps containing fat.
Watching TV and the skin
If you are one of the people who watch TV for more than an hour during the day. It is better to know that this work can be the enemy of your beauty, if you have a habit of putting your hand under your chin and watching TV, you greatly increase the possibility of skin wrinkles before the age of 40. If you are in the habit of watching sports programs with excitement, you increase the possibility of wrinkles on your forehead and the lips, so if you can't control your excitement so reduce watching TV.