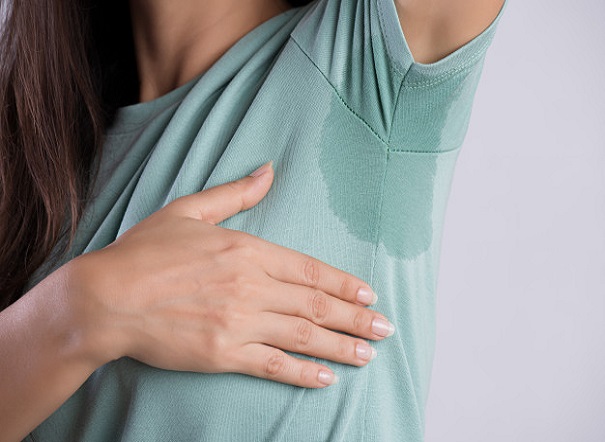 Underarm Sweating Treatment with Botox
The wetness and cold sensation caused by the sweat holes in the armpits is not pleasant and may embarrass you when your shirt become wet.
Heavy and excessive sweating is not necessarily related to heat or mobility.
When you work in the garden on a hot summer day, you will most likely sweat. Sometimes you may start sweating by drinking an energy drink or eating a spicy food.
Especially when you are in a stressful situation or when you are exposed to intense emotions or heat.
As you may know, sweating is the body's natural response to certain conditions such as hot weather, physical activity, stress, fear or anger. Evaporation of sweat from the surface of the skin also helps the body maintain its normal temperature.
In some people, the sweating is more active, and this causes an unpleasant odor and appearance, especially during summer. But sometimes excessive sweating in the armpits can be hereditary factors or neurological diseases.
Although doctors sometimes prescribe medication or diet to treat this complication, but no definitive results are obtained.
If you have excessive sweating in your armpits, you may have excessive sweating or underarm hyperhidrosis.
In the presence of this complication, excessive sweating occurs even in cold weather and even without activity.
But the good news is that treatment for this condition is currently done by Botox injections.
Fortunately, Botox injections are one of the quickest and easiest ways to treat this disorder. Botulinum toxin, known as Botox, is FDA approved for the treatment of this type of disease.
How Botox Works:
In general, botulinum toxin, or Botox, attaches to very small spaces between nerves and muscles and fills them, preventing nerve messages from reaching the target muscles.
When the nerve is unable to send its message to the target muscle to move, no action is taken by the muscle. In fact, we weaken the muscle with Botox and reduce its function.
Botox exerts its effect through its anticholinergic effect on the sweat glands.
Armpit Botox injection process:
After the doctor anesthetizes the injection area, Botox is injected with special needles near the sweat glands.
By injecting Botox in several points of the armpit, the sympathetic nerves do not reach their normal level and as a result, their irritability is greatly reduced and the complication of excessive sweating reduces.
After a few days of treatment, the amount of sweating is greatly reduced and after a while it stops.
The treatment lasts 10 to 30 minutes without hospitalization.
The duration of the effect of Botox to reduce sweating is longer than its effect on the facial muscles. This is due to the longer effect of Botox on the sweat glands.
Benefits of Botox for excessive seawting:
Eliminates armpit and foot odor

Prevent hands, feet, and underarms sweating

Increase confidence in daily affairs
Significant point:
Although this treatment is very effective, it is temporary and lasts 6 to 8 months. But once the effects of Botox are over, they can repeat the treatment process. This can continue until complete recovery is achieved.
Botox injections for the treatment of underarm sweat, scalp, hands and feet are not complicated and do not cause any problems for the patient.
Excessive sweating is unpleasant for many people who need treatment.
You can end our anxiety by injecting Botox at Irsa dermatology clinic.