Hair Transplant in Iran Shiraz

Best hair transplant clinic in Iran
Men's Hair Transplant
Nowadays, natural hair transplant surgery is a popular and welknown surgery in the world. Hair loss increase due to various reasons and looking for hair loss solutions to have thick hair has made the natural hair transplant market as the best solution for hair loss. The decision to have a hair transplant is an important decision, because hair transplantation is very sensitive method and if it is not done properly and with traditional and non-specialized methods, it can cause hair loss again consquently it may have a bad effect on self-confidence. Therefore, before hair transplantation, you should get enough information about different methods of hair transplantation.
Severe hair loss, cause people to visit the dermatology clinics a lot to find a solution to stop hair loss and thicken and regrow their hair, and it has recently made the natural hair transplant introduced as the best method to regrow the hair. Currently, the only way to repair and treat hair loss for various reasons, such as hereditary diseases, accidents, drugs or even lack of Iron, phosphorus, calcium and zinc deficiency, is to have natural hair transplant, which are transplanted in different part of the body like head, eyebrows, beard, mustache, eyelashes as well as scar areas. Base on the mentioned reasons, in a few cases where the hair loss is mild, hair can be regrow with consult and help of a specialist and by adopting a proper diet and taking medications prescribed by a specialist. Hair regrowth is only possible if the cause is a deficiency of certain elements in the body. When a person suffers from baldness or severe hair loss due to accidents or genetics, there is no other way for hair regrowth other than hair transplantation.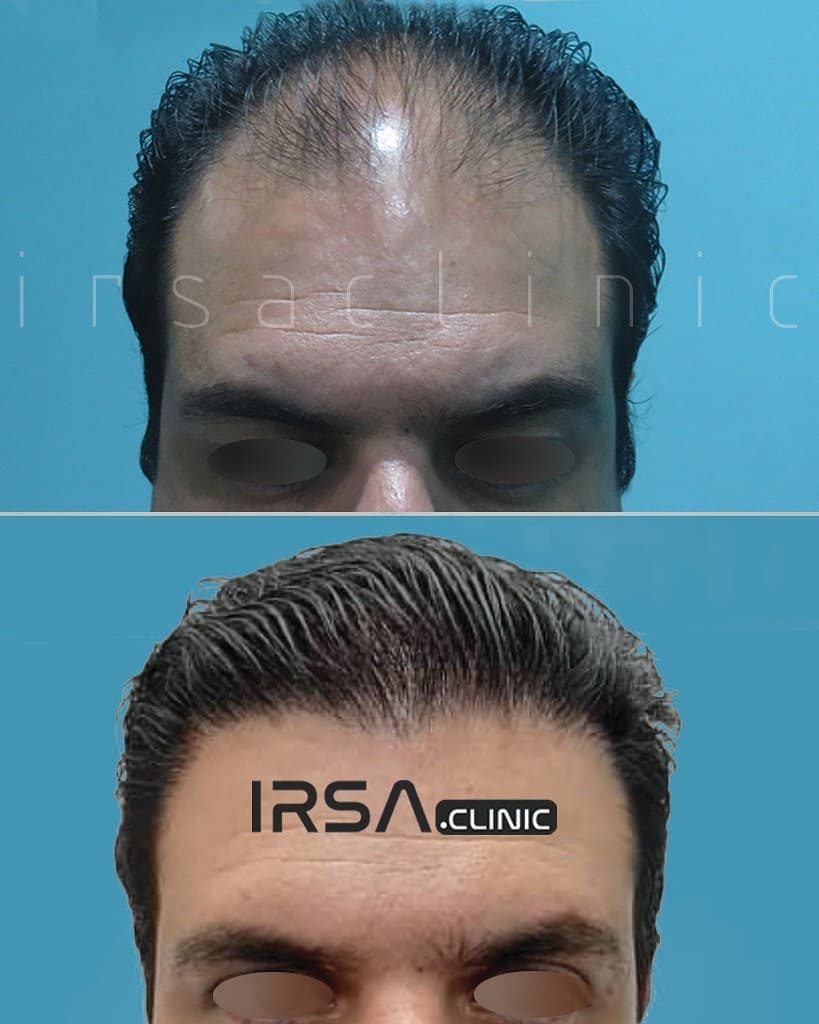 Hair transplant methods
FIT hair transplant method
In this method is not a surgery and the hair transplantation is done on an outpatient basis. Fortunately, in the FIT method, hair removal is also done sporadically, so there is no need for stitches. The hair transplantation by FIT method is that the follicular units that contain 1 to 4 hairs are removed from the back of the head by a punch (a fine tool) and then placed in the bald area. The FIT method does not create a scar on the back of the head, and a white spot remains at the site of follicle removal, which is not visible, therefore it is the most suitable method for people who intend to keep their hair very short.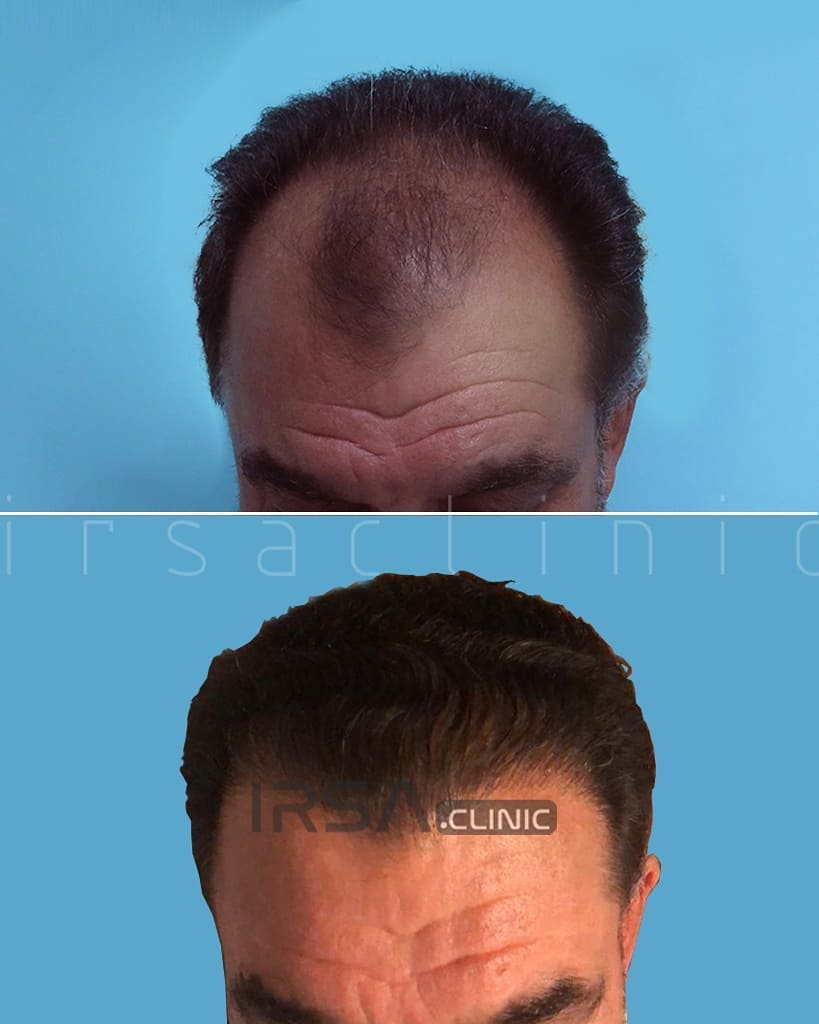 FUT hair transplant method
Natural hair transplantation by FUT method is too similar to FIT method. In FUT method, the doctor and hair transplant specialist use advanced equipment and devices for natural hair transplantation. The estimated time for hair transplantation by FUT method is 5 hours, during which time the patient is awake and observes all process of the surgery or can even comment on the hair transplant density. One of the advantages of FUT hair transplantation over FIT method is that it does not need to cut the entire hair, only it needs a thin strip with one to two centimeters wide and 20 to 30 centimeters long. The hair is removed from back of the head hair bank. Then the hair transplant sepcialist uses special microscopes to determine the grafts after dividing the skin strip. Each of these grafts, which contain the hair roots, are removed separately from the skin and transplanted in the desired area.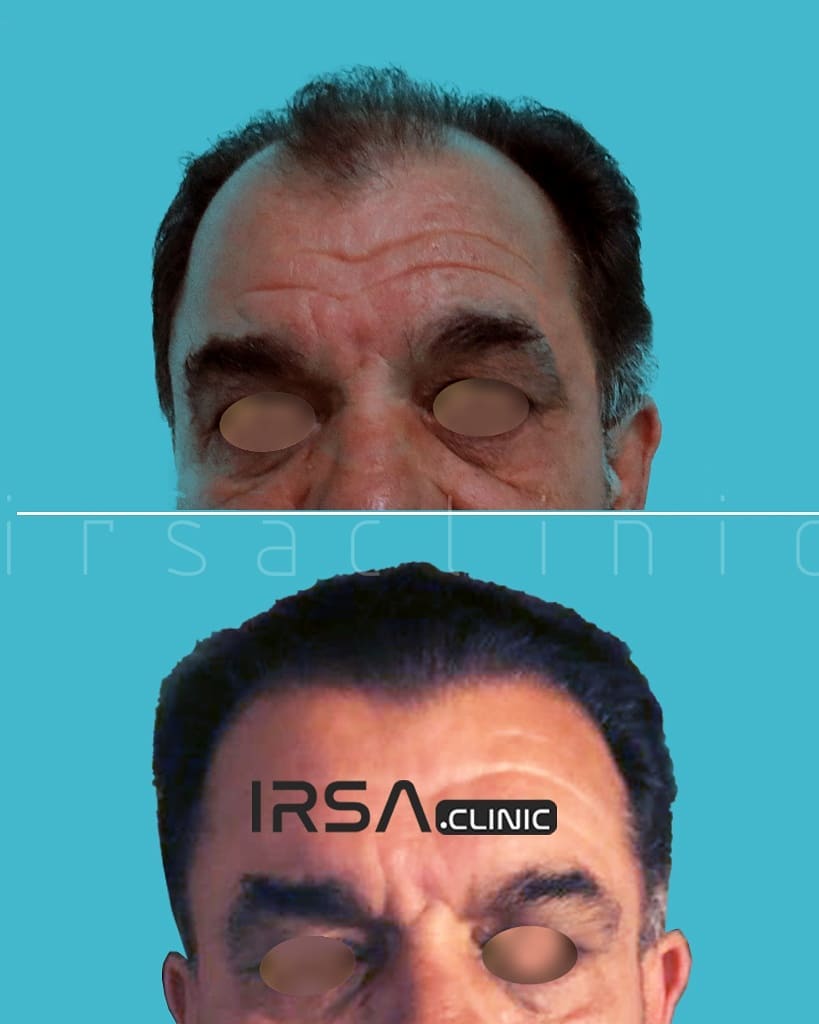 Hair transplantation by FIT-FUT combined method
The differences between hair transplant methods is in how the hair is removed from the donor area. Basically, the combined hair transplant method is used for people with wide baldness. This means that if your hair loss rate is high and it is not possible to cover the bald area in one session.

In this method, a combination of FUT and FIT methods is used to cover the bald area. The first advantage of this method is the very high number of grafts per session. In this method, up to 5,000 hair grafts (about 12,000 to 14,000 hairs) can be harvested in one session and transplanted in the bald area.
Because both FUT and FIT methods are used in this method, the density of transplanted hair is very high. People who do not have the possibility of FUT hair transplantation or do not want to have surgery and tape removal, combination hair transplantation is not performed.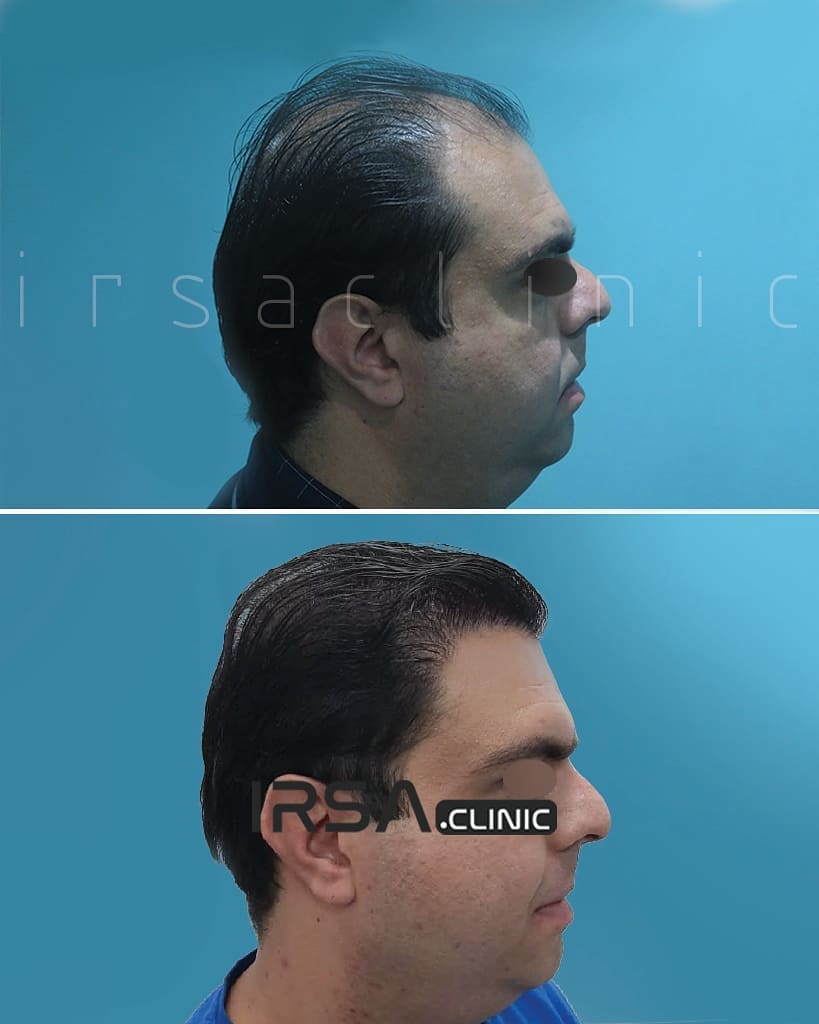 The best candidate for hair transplant
People can see the final results of hair transplantation if they have enough conditions to use different hair transplantation methods. One of the most important conditions for a hair transplantation is having a sufficient donor hair, because in all hair transplant procedures, specialists must transfer healthy follicles from donor sites to the bald or thinning area of the scalp.
To have the hair transplant method, the patient must have inherited hair loss, because there are currently more suitable and less expensive methods for treating for other types of hair loss. Of course, unfortunately, some hair loss cannot be treated by using different treatment methods and even of hair transplantation method, the most common of which is alopecia hair loss.
The following people are also good candidates for hair transplants:
Men who have a male pattern baldness.
All those who have lost a large volume of their hair due to burns or physical injuries to the head.
Which men cannot have natural hair transplant?
People who do not have a lot of hair to donate and cannot use their own hair for implantation.

People who have colloidal scars (raised scars) on their scalp due to surgery or physical injuries.

People whose hair loss is due to chemotherapy drugs.

You should not have skin disease or alopecia, men with unpatterned alopecia should not have hair transplants. These people do not have a proper hair bank, so they are not a good applicant for hair transplants and they just waste their time and money.
Benefits of FIT method
FIT hair transplant method does not require stitches and cuts. No linear scars remain on the patient's head and the extraction points of the follicles disappear after a while. The duration for a hair transplantation with FIT method is almost short and does not cause fatigue.
No part of your scalp will actually have baldness or hair loss with this method.
The post-treatment is very short and after two or three days, they can return to their daily life.
Note that the result of hair transplants in this method is permanent and will not be affected by various environmental factors.
In the FIT method, the hair growth line is normal and has satisfactory results for the patient. The patient can grow their hair longer after transplanting.
Benefits of FUT method
In FUT method, the grafts transferred to the bald areas are of good quality. This method is done in one session. The bald areas are well covered with natural hair.
If the doctor is a skilled and professional, the tape strip will be removed with the least amount of bleeding and the wound will be sutured well so that no scare will remain after a few days.
It has a much higher speed in contrast with the previous method and this helps the doctor to be less tired in the process of extracting the follicles and have more concentration on hair transplantation.
In this method, the percentage of follicles which remain healthy after extraction is much higher than other hair transplant methods.
In the FUT technique, less pressure is applied to the physician's hands during extraction, so they can do more successful surgery than other hair transplant methods.
The benefits of combined FUT and FIT hair transplants method
The most reliable and reasonable method for wide and ultra-wide hair transplant surgery.
Take the least amount of time (depending on the quality of the donor area, it takes 15 to 20 minutes to remove each number of grafts).
Graft removal in large numbers, ie 1,500 to 4,500 number (equivalent to 3,000 to 9,000 hair follicles), is possible in combined hair transplant method.
Read more:
Beard and mustache transplant in Iran

How much is a hair transplant in Iran?
Hair Transplant General Information
Hair Transplant Cost in Iran


The price depends on bald area and hair transplant method.

For more info contact us on WhatsApp:

00989170626693

Anesthesia
Local anesthesia

The surgery has no pain

Place
Irsa Hair transplant and dermatology clinic
Duration of surgery

And

Accommodation


Mostly the duration of surgery is between 4 to 5 days

First day: hair check up and blood test and taking medicine before the surgery
The hair transplant will be done between 2 to 3 days. Start from 8 AM till 5 PM
Last day; transplanted hair checks up

Rest at home
Two weeks
Hair transplant methods
FIT

FUT

FIT & FUT (Combined)