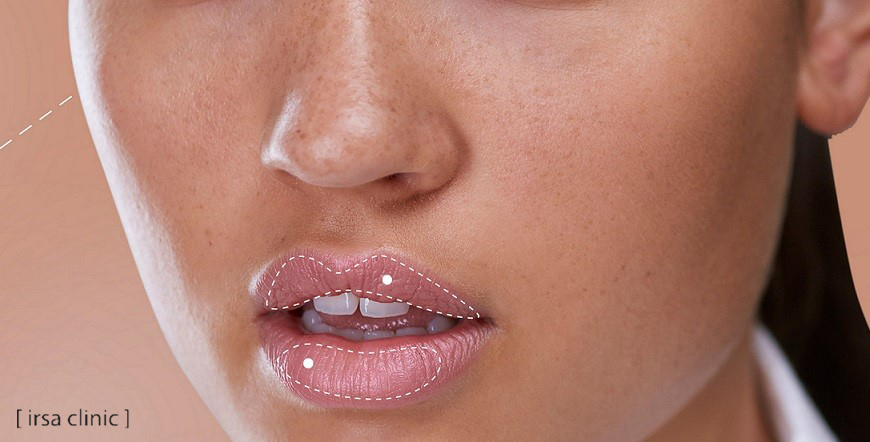 Four key questions that you must ask before injecting lip filler
Lip fillers injection is an extremely effective and safe way to enhance the natural beauty of your face at any age by volumizing and highlighting your lips. However, like any other cosmetic treatment, there are certain points that you should definitely consider before filler injection.
Here are some of the key questions you should ask your doctor before lip filler injections:
1. Will lips filler injecting help me achieve my goal of becoming more beautiful and obvious changing?
A professional injection will improve the natural shape of your lips and make your lips and mouth look fuller and younger. Of course, keep in mind that we will have different styles for injections based on the initial (base) condition of the lips as well as the personal taste of the candidates. including fantasy-style lips filler injection, natural lips filler injection, and Russian lips filler injection, which is quite a trend these days. In general, lip filler injections are often recommended for patients who are concerned about:
• Thin or uneven natural lips
• Lips that have lost their volume due to aging
• Formation of fine lines around the lips due to smoking or aging
A reputable and professional skin, hair, and beauty clinic will always give you a free consultation before any procedure, so don`t miss this service at Irsa clinic. During the consultation, you can discuss your aesthetic goals, the results you are looking for, and whether lip fillers can help you achieve that goal.
2. Is lips filler injection safe for me?
While lips filler is a very versatile and safe way to achieve formed and lips, this method is not suitable for everyone. If you are considering lip augmentation, it is important to discuss any medical conditions you have with your doctor.
Pregnant or lactating women should not inject lip fillers. If you have an active infection around the lips, such as herpes, you should wait until it has healed before lip filler injection.
Be sure to inform your cosmetic doctor if you have the following issues:
Lupus or any other autoimmune disease
Any problems with blood clotting, such as hemophilia, or if you are taking blood-thinning medications.
During your consultation, be sure to inform your doctor if you have any allergies or are taking certain medications. We also recommend you to read the article related to care before lip filler injection in the beauty and health magazine section of Irsa clinic.
3. What type fillers are best for me?
In the past, fillers and collagen lip fillers were very common. However, the effects of these materials did not last as long as fillers containing hyaluronic acid (they generally lasted 3 to 4 months), so injecting these type of filler decreases a lot. The most popular types of lip fillers are those made with hyaluronic acid, such as Juvederm, which provides natural-looking results with a smooth texture and lasts between 9 and 12 months.
4. What happens in the first week after lips filler injection?
Typically, lips filler injection takes about 30 to 45 minutes, and most patients can resume their normal daily routine immediately after this procedure. You should notice an improvement in your appearance as soon as you finish treatment.
However, there are certain things you can do to ensure optimal results. These tasks include the following:
Do not apply lipstick or anything else on the lips for 24 hours after the injection
Avoid hot drinks, alcohol, and exposure to sunlight for 24 to 48 hours after injection.
Gently place a cold compress on your lips to minimize any swelling
Some swelling, tenderness, and bruising around the lips is common and can last up to 10 days after injection. If you intend to have lips filler injection for an important occasion, make sure to schedule it at least two weeks in advance.
Iran is one of the best destinations for beauty surgeries in the middle east and Shiraz city is the best location for lips filler injection by professional doctors specially at Irsa clinic. You can have free consultation with Irsa clinic friendly consultation team. You can easily contact us via Email and WhatsApp.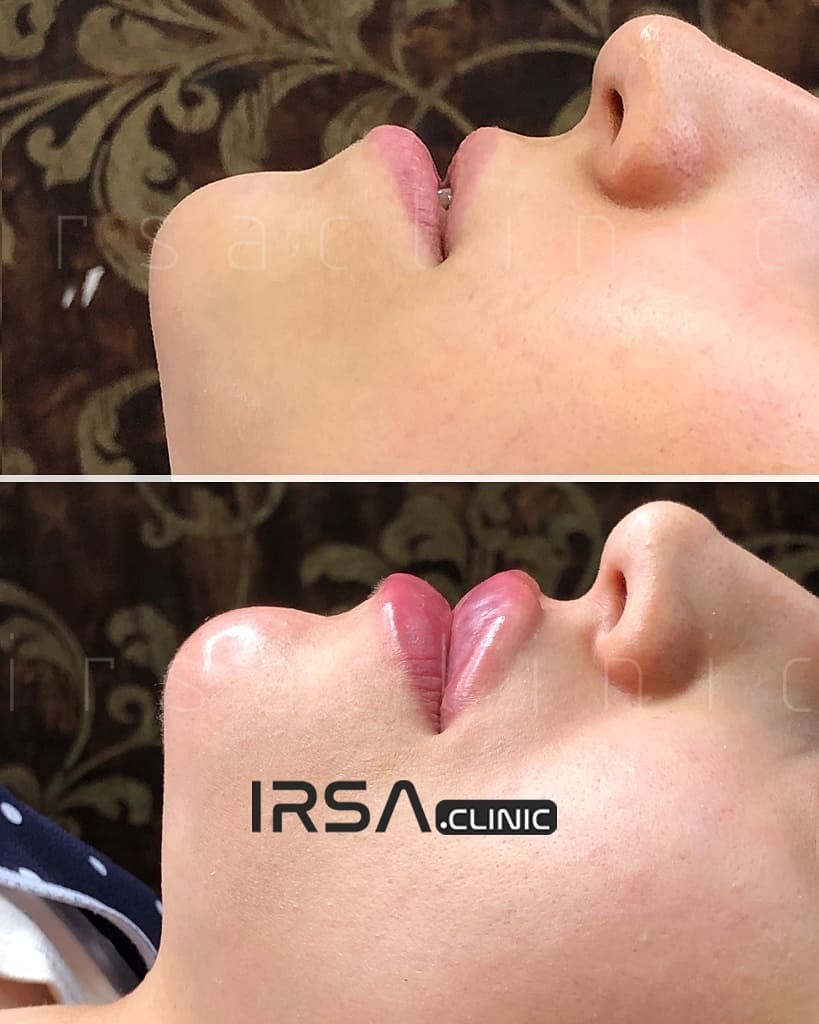 Read more
The best hair transplant clinic in Shiraz
Frequent Questions
1. How do lip fillers work?
Your doctor once injects lip filler under the skin using a very fine needle. These fillers are used to increase volume and fill any wrinkles around the mouth to make it look smoother and younger.
2. How painful is a lip filler?
After the injection, most patients find that the lip augmentation procedure is mostly painless. However, your esthetician may prescribe a topical numbing cream or use a lip block (local anesthetic injection) before injection to ensure you are comfortable during the injection.
3. How long do lip fillers usually last?
Lip fillers containing hyaluronic acid provide natural and amazing results that can last 6 to 12 months.