Dorsal Hump Nose Correction
This term refers to a cartilaginous or bony protrusion on the nose that causes a bump or hump to be seen in nose instead of a straight slope from the bridge of the nose to the tip of the nose. In medical science, this condition is called dorsal hump or nasal hump.
For most people, there is nothing dangerous about these natural bumps on the nose. But some people do not like the nose hump. Removing the nose hump is one of the most common reasons and eager people for rhinoplasty surgery.
This article explains what a hump is, why it happens, and what to expect if you decide to have it surgically removed.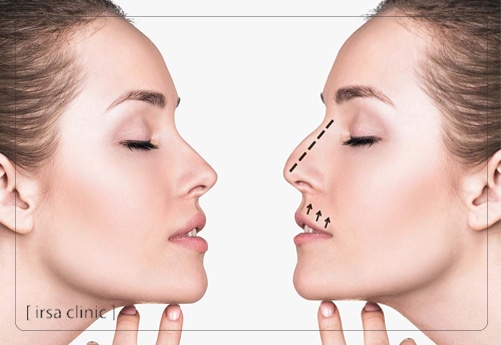 Hump nose symptoms
The main symptom of a hump is a bump or pimple inside or on the nose, but there are other associated symptoms, including:
• Nasal swelling
• Pain in the nostrils
• Redness in or around the nose
• Tenderness in or around the nose
If the hair lining the inside of the nose becomes irritated or blocked, it may lead to an infection. And if your nose becomes infected, it may become swollen, red, or tender to the touch. Severe infections may result in a bump known as a hump. Acne on the nose can also lead to bumps inside the nostrils.
What factors cause a dorsal hump nose?
The nasal hump is the bony and cartilaginous structure that connects your nose to your face. Many of us refer to it as the nasal bridge. A nasal septum can cause a hump for a variety of reasons.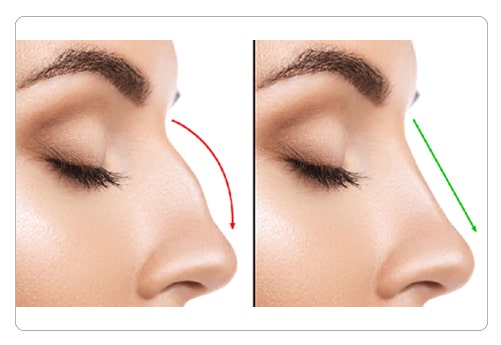 Genetics
Some people inherit a hump nose genetically. This means that they are born with nose bump due to their nasal structure.
A hump that is caused by genetics does not always appear in childhood, but it may appear during puberty when the nose is still growing.
Trauma or injury
Trauma or injury to the nose can also cause a hump. A bruise on the nose or a broken nose can lead to a hump if the cartilage and bone heal unevenly.
Hump of nose is often caused by damage to the nose itself. Things like plucking the hairs covering the nostrils, or even piercing your nose can cause irritation that eventually leads to a bacterial or fungal infection. Redness and swelling may occur, and severe infections can lead to a bumpy nose.
Medical causes
Bad allergies sometimes lead to humpback bumps. In addition, polyps (painful lumps) can line the sinuses and cause discomfort. Acne is an infection of the hair follicles caused by a specific type of bacteria called Staphylococcus aureus.
Infectious causes
When bacteria or fungi pass through the hair follicles lining the nostrils or when the follicles are blocked, it can lead to infection. Some infections become so severe that a hump is formed.
Does a humped nose affect breathing?
Unlike deviated septum, which is a medical condition that can make your nose appear humped, nasal hump usually does not affect breathing. Your septal canal may also be deviated from the injury that caused the hump, but removing the hump will not necessarily improve your ability to breathe freely.
Removing a hump is a personal decision, not a medical necessity. These bumps should only be removed if you are unhappy with the shape and appearance of your nose and have a strong desire to make a change.
Solutions to fix the nose hump
Options for removing a hump include surgery called rhinoplasty and a non-invasive procedure called non-surgical rhinoplasty.
Open rhinoplasty or open nose surgery
The procedure, which is also called open rhinoplasty, is the most common method for permanent removal of the hump of the nose. This surgery requires general anesthesia during which the plastic surgeon makes a small incision that gives them a full view of the bone and cartilage under your skin.
The surgeon will then reshape your nose, which may involve breaking and realigning the nasal bones to improve the shape.
After open nose surgery, your nose will be bandaged with a splint or plaster for a week. Overall recovery takes up to 3 weeks on average.
Closed rhinoplasty or closed nose surgery
In closed rhinoplasty, the plastic surgeon works through your nostrils instead of making a visible incision on the bridge of your nose.
This procedure also requires general anesthesia. Your surgeon works under your nostrils to correct the bone and cartilage above your nasal passages.
Rhinoplasty usually requires less recovery time, with a full recovery expected between 1 and 2 weeks.
In both open and closed rhinoplasty, the surgeon may break and reposition the nasal bones to improve the shape of the nasal hump. These fractures are what cause most of the bruising and swelling after rhinoplasty.
In closed rhinoplasty, you will likely have a metal splint or cast on the outside of your nose for up to a week to allow the bones to repair into the proper position.
Non-surgical rhinoplasty
Non-surgical rhinoplasty, also called liquid rhinoplasty, provides results that can last anywhere from 6 months to 2 years. This procedure requires local anesthesia and can be completed in about half an hour.
Using fillers and dermal fillers, an experienced esthetician or plastic surgeon fills in the areas of your nose around where your hump begins. This procedure can result in a flatter appearance on the nasal bridge.
Non-surgical rhinoplasty is significantly less expensive than rhinoplasty, with fewer potential complications and little or no recovery time.
In the following, you can see examples of filler injections to correct the shape of the nose in Irsa Beauty and dermatology clinic.
Things you should pay attention to before trying to improve the shape of your nose (either surgically or non-surgically).
Make sure you tell your doctor about your health conditions, family health history, and any drugs (prescription or recreational) that you take.
Don't think about rhinoplasty until your face has finished growing.
The shape of your face continues to change throughout puberty and even late adolescence. No rhinoplasty should be done before your facial growth is complete.
A good plastic surgeon can tell if your face shape is still changing and advise you to wait until your face has fully matured.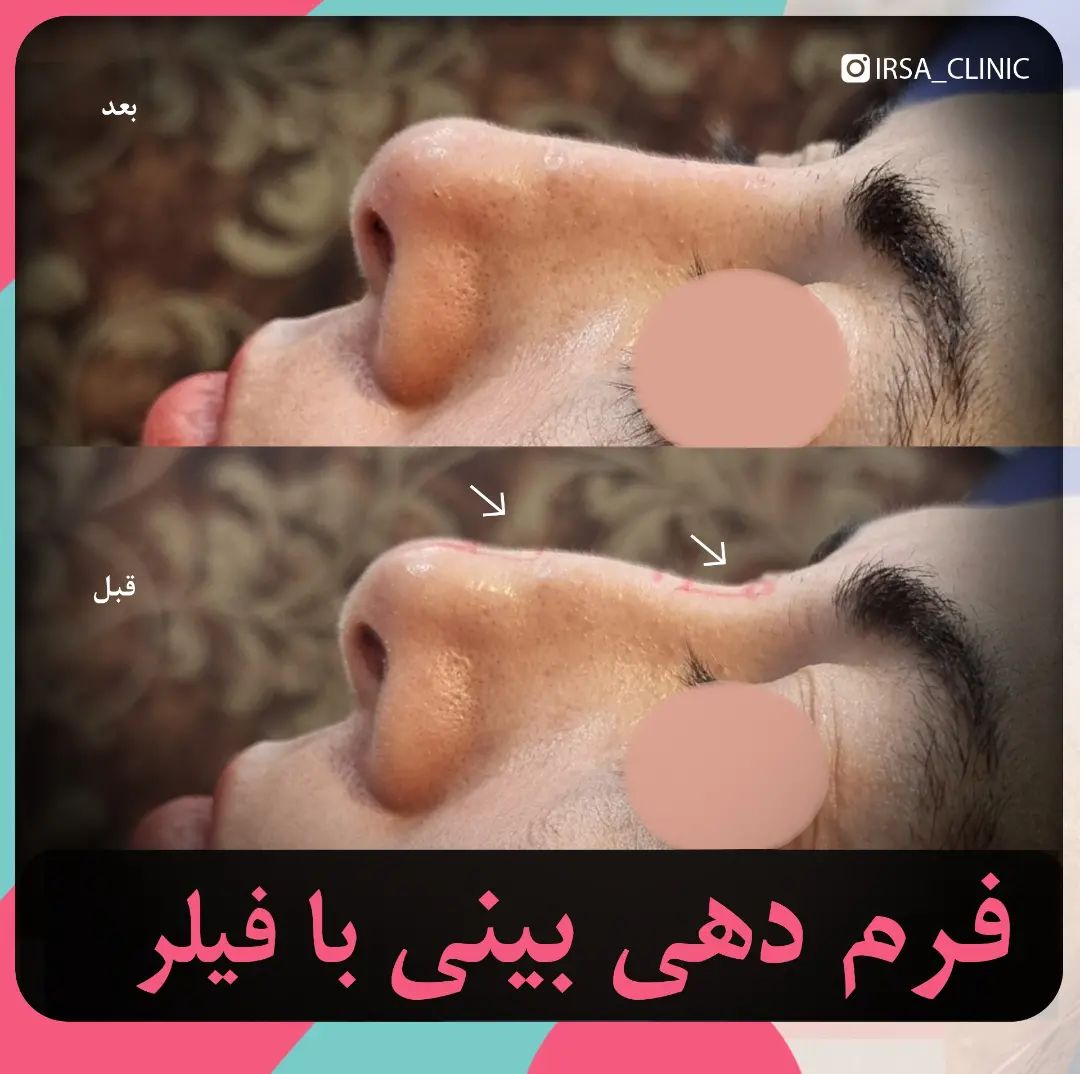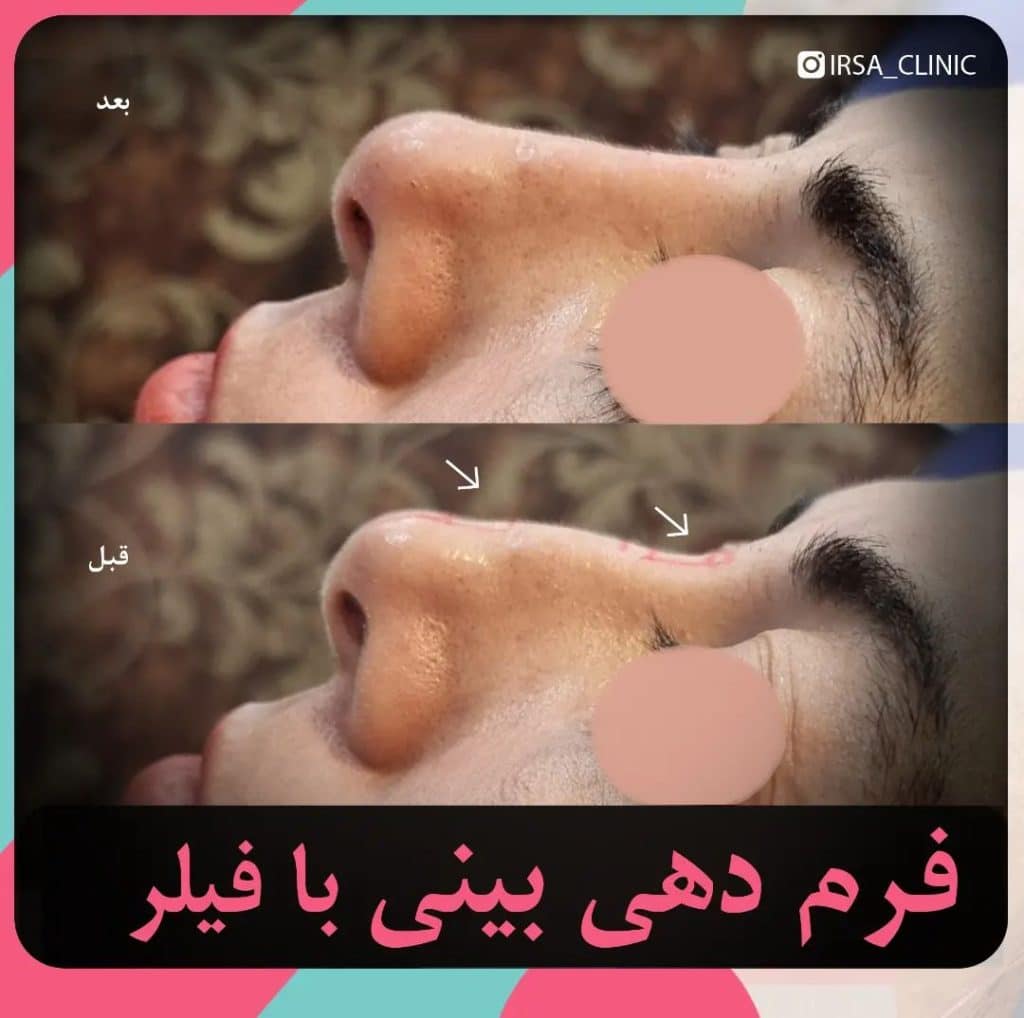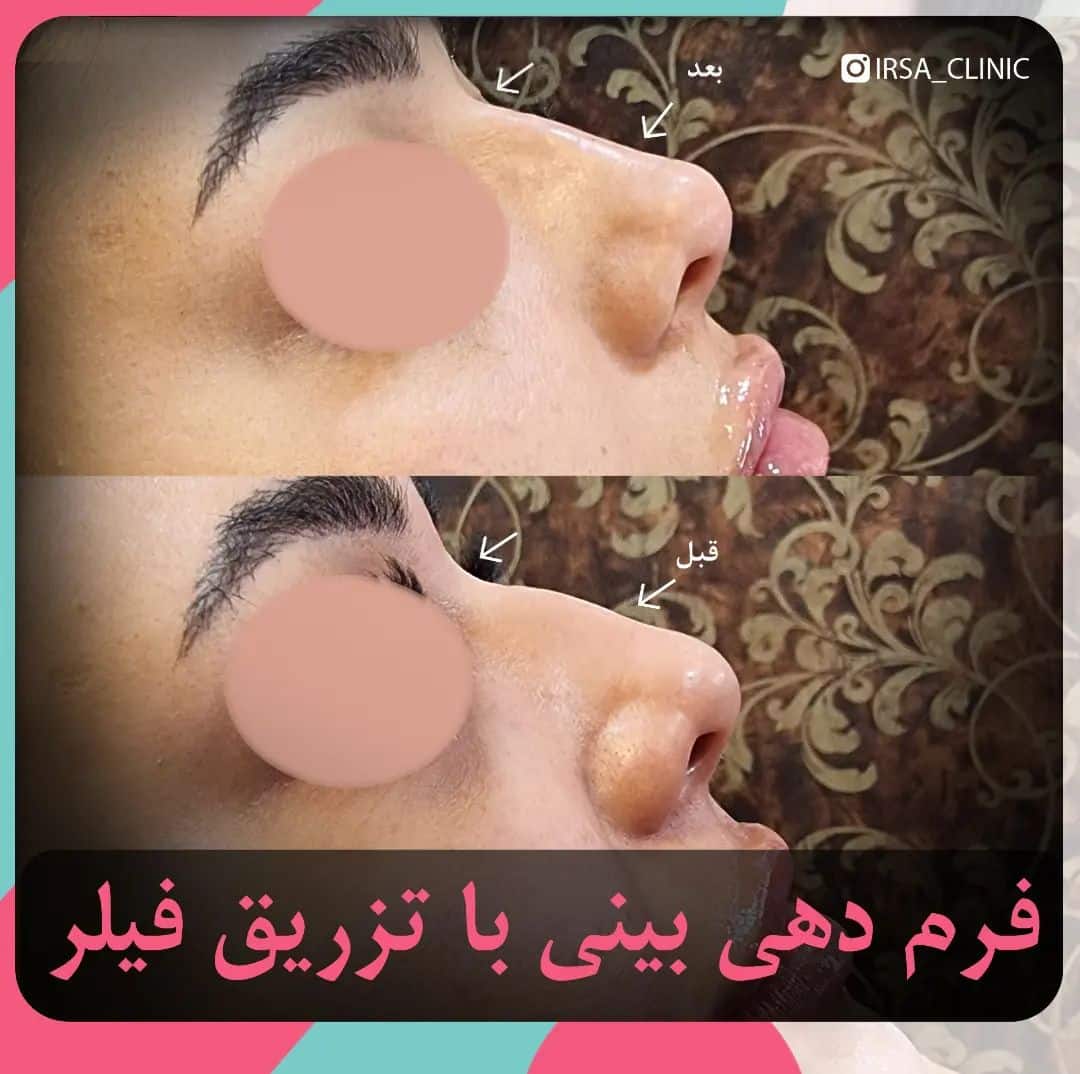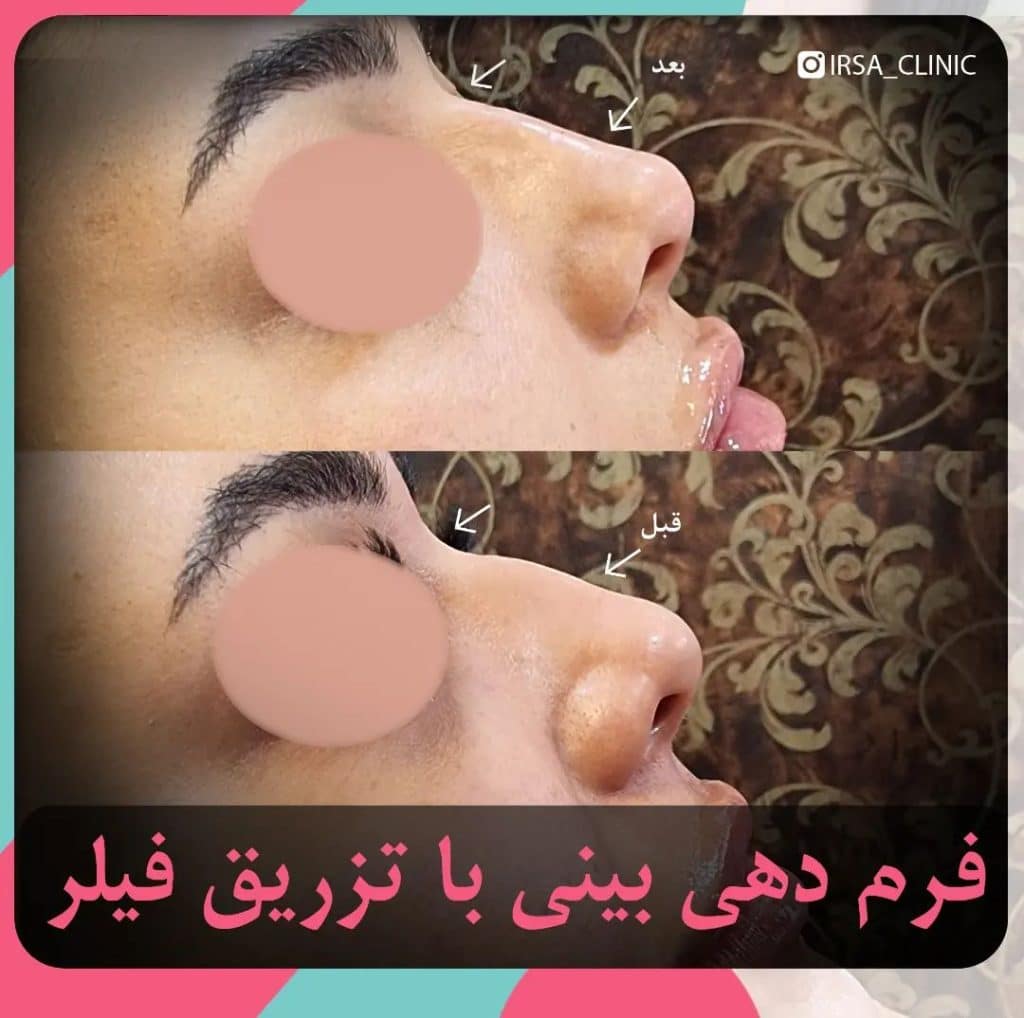 How much does it cost to remove a hump?
If you decide to perform rhinoplasty with fillers and dermal fillers, the payment fee will vary according to the brand and type of injectable filler, the amount of filler injection you need to improve the appearance of your hump, and the experience and background of your aesthetic doctor.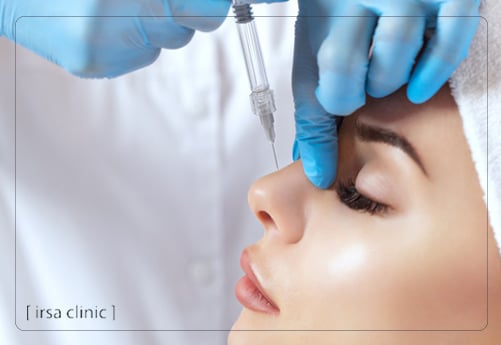 How to find a reliable and experienced nose surgeon?
Finding an experienced and knowledgeable beautician to improve your hump is the most important thing you can do to reduce the risk and side effects of this procedure.
Before the procedure, be sure to consult with your doctor to discuss the procedure and your goals. A good surgeon will be realistic with you about how much your appearance will change. They should also show you the before and after photos of other people who have solved the appearance of their nose hump by filler injecting.
Conclusion
There is no medical reason to remove a hump. But if you're feeling uncomfortable or unhappy about a bump in your nose, it's important to know that you have options. If your feelings about your nose affect your daily life, rhinoplasty may be worth considering, but make sure you choose the best method and the best specialist to perform any procedure you choose.
Do not miss reading below articles:
Hair transplant in Iran, the permanent solution to hair loss
Reasons why you need Blepharoplasty
Rejuvenation with HIFU Therapy