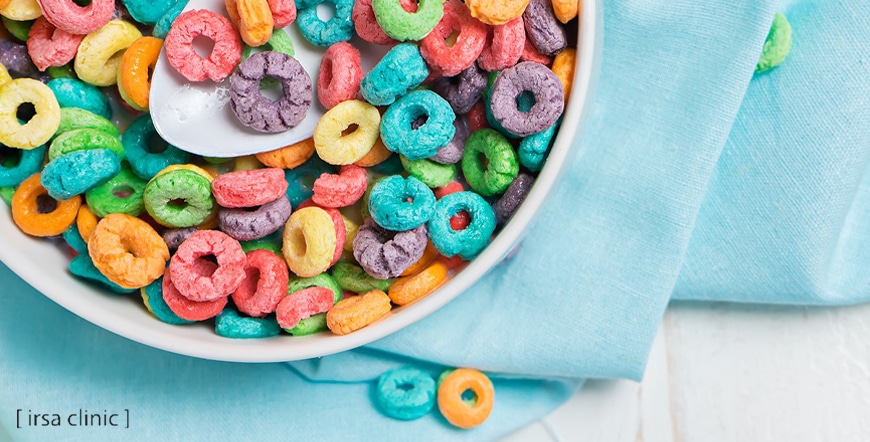 5 foods that increase your risk of Alzheimer's
When we stick to a certain diet plan, we tend to think more about the long-term effects of the foods on our hips, muscles, and body health. We don't often make the connection between mental health and long-term illnesses like dementia or Alzheimer's with the food we put in our bodies, but research is showing signs of the impact our diet has on our brain function and memory. According to the National Institute on Aging, some of the foods we eat can potentially increase our risk of developing Alzheimer's disease in the future.
Knowing what foods and drinks can increase your risk of Alzheimer's disease can help you make the necessary changes to your diet. Staying healthy seems harder every day, but by limiting these foods, you can ensure you stay sharp and alert throughout your golden years. To help us compile a list of the top foods that can lead to Alzheimer's, we asked Dr. Christine Bishara, MD and founder of From Within Medical, as well as Dr. Amber O'Brien, MD and Health Specialist at EZCare Clinic. We will discuss the opinions about which foods have the highest risk of Alzheimer's.
Sugary cereal
Many health authorities believe that a disharmony between the stomach and the brain plays a role in the development of Alzheimer's. Recent findings indicate a disturbance in the gut-brain axis through the transmission of abnormal proteins through the vagus nerve, which sends signals from the gut to the brain. Because of the reduced intestinal diversion and increased inflammation, we believe that sugary grains have important links to the development of dementia or Alzheimer's.
"[Sugar] grains, especially non-organic grains like cookies and factory-made pastries that have white flour, contain glyphosate — a common pesticide that's sprayed on corn crops," says Dr. Bishara. Research has shown that this substance leads to disruption of the gut microbiome. So make sure you stay away from these unhealthy grains.
Biscuits
Any cookie or cookie packaged with additives such as high fructose corn syrup, hydrogenated oils, or sugar as the first ingredients in these biscuits, contributes to an increased risk of Alzheimer's. Cookies also help with intestinal inflammation. So, try to avoid these tempting sweets as much as possible. To improve your mental health, check out 13 healthy foods that boost your memory, according to nutritionists.
diet soda
If you thought you could get away with replacing regular soda with a diet version, we have some bad news for you. Diet sodas are also intestinal disruptors and reduce fertility. The only exception is stevia, which is a natural sweetener, but its consumption should still be considered limited because we still do not know the effects and long-term studies on it properly.
liquor
The next time you want to have that extra shot or nightcap, think twice before you do. All types of alcohol can [increase your risk of Alzheimer's], so it's important to drink as little or as little as possible. and the higher the amount of alcohol, the more likely it is to cause a disorder. So, be as slow and calm as you can in consuming alcohol at parties. Your liver and brain will thank you in the long run.
Pasta
"People who eat too many starchy foods, including bread, pasta, and rice … are also at risk of developing Alzheimer's disease. If you can't live without pasta or other processed starches," Dr. O'Brien says. You may face many problems along the way.
Make sure you limit the foods we mentioned above in your diet to maintain a healthy gut. Do not forget that when we know that what we consume will help our future, or, on the contrary, seriously harm it, the most correct and wise solution is to decide to eat carefully and healthily and avoid the dangers of Alzheimer's. do.
Now that you know which foods to cut back on, here are 5 foods to help prevent Alzheimer's.
Get your free consultation with Irsa team right here

WhatsApp: 00989170626693

Email: irsaarabic@gmail.com

www.youtube.com/@irsaclinic

www.facebook.com/irsaclinic
Also read:
Eyebrow transplantation in Iran Shiraz